Learn How To Save More Money By Starting A Home Based Business
Presented By Dr. Ron Mueller
Are Taxes KILLING YOU Financially?
YOU can STOP the BLEEDING — NOW!
The BIGGEST "Economic Relief" in America goes to HOME-BUSINESS OWNERS! In fact, our government will actually PAY YOU to run your own Home-Based Business!!!

WHY?
Small Business has always been the backbone of the American economy, so it is Small Home Businesses that will return America to Growth and Prosperity.

The information in this video is EXCELLENT and I have posted it here to help people understand the TAX benefits of owning a Home Based Business and why you should understand the power of your money.
[viddler id=dd6808d6&w=437&h=370]
HOW?
It's called the "velocity of money." The more money in circulation and the faster it circulates, the stronger the economy. Small businesses spend money to make money, then they spend more money to make more money. So, the key to economic recovery is getting lots of businesses started quickly.
Please make sure to speak with a qualified CPA or tax preparer who understands home-business tax law before implementing any of the tax strategies you are about to see as the tax laws do change.
I hope you got some great value out of this post today! Please leave me a comment down below and let me know what you liked the most.
And don't forget to share this post with your Twitter and Facebook friends and followers!
I invite you to LIKE my FaceBook Fan Page

To your success,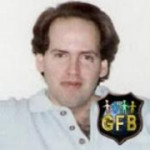 Marc@mlmsuccessmentoring.com
Network Marketing Coach
Continuous Learning Advocate
Skype: healthysuccess
(973) 879-1627
Are you looking for a program that offers Top Level Mentorship and a complete training curriculum that will allow YOU to brand YOURSELF and stand out from the crowd.
This is an exclusive invitation to partner with Ann Sieg and The Daily Marketing Coach.
If you're tired of struggling and you want the fastest track to success and a business that makes you REAL money….
1) Join Us On A Webinar To Learn More About Daily Marketing Coach
2) Just Join Daily Marketing Coach Now And Get Started   ( Get the 1st month for just $9.97 )

About Marc Korn
Marc Korn is an advocate of continuous learning. Success online and in the offline world is all about training and learning from the experts.... throughout history the common denominator among successful people has been continuing education.Marc is passionate about Network Marketing and helping others.He has learned that Network Marketing is not about recruit, recruit, recruit or sell, sell, sell...but about people.The most gratifying way to achieve success is to help others become successful first.Marc enjoys introducing people to systems and opportunities that will help them to earn additional income working from home.There is no reason why you need to learn it all by yourself. Join Marc and his Tribe mates to see how they can help you.