"All successful men and women are big dreamers. They imagine what their future could be, ideal in every respect, and then they work every day toward their distant vision, that goal or purpose." ~ Brian Tracy
My name is Marc Korn and I am passionate about Personal Development, continuous learning and helping others.
I am also a proud Network Marketer…
I live in NJ with my wife and son….
I still work the day job and I am a part-time Network Marketer and like many of YOU, I have faced the challenge of being productive and reaching my goals in a limited amount of time.
But, I have learned that through PERSISTENCE and PERSEVERANCE and TAKING DAILY ACTION, YOU Will reach YOUR goals as YOU build YOUR online presence and YOUR "Success" ~ One Day At A Time

So, Please join my group and my journey and allow me to SHARE with YOU what I have learned in order to leverage my time and make a difference in the lives of others.
The "Success One Day At A Time" vision is to reach out and connect with Home Based Business owners who understand the importance of Personal Growth and that in order to grow your business, you MUST grow yourself first.
I created this group to empower and provide YOU, as a member with the tools & resources that YOU will need to build YOUR business and earn an online income by turning YOUR passion into a long term, sustainable business.
When YOU join this group and commit to working on YOUR own Personal Growth and TAKING ACTION on a DAILY basis… YOU, as a member will begin to design YOUR life and have more time freedom and financial freedom so YOU can live the life YOU dreamed of while helping others to achieve the same.
Personal development and self improvement is about identifying areas of your life that you would like to change for the better. You must have an attitude of continual self-improvement. No matter which area of your life you are determined to improve, if you follow the steps outlined and commit to a plan.. you WILL be assured of achieving your goals.
Personally, every time I have overcome a challenge in MY life and succeeded, I have gained the confidence  needed to achieve new personal development goals. Plus, each time I found that my goals were reached more quickly and more easily.
Here's What To Do Next…
If you are SERIOUS about YOUR Personal Growth and developing a strong online presence, head over to my group page and Request to Join the "Success One Day At A Time" Group…
Make no mistake, the road to Success, both online and offline is a journey and will not happen overnight. But, the key is to have the support of others along the way, so you are NOT making the journey alone. My passion and the passion of those I work with closely is to help YOU to achieve YOUR dreams and goals.
So, if  you are Ready to create time freedom and financial freedom in YOUR life, let's get started today…
Keep Reading…. 
Throughout history, the #1 common denominator among all successful people has its roots in continuous education and personal development.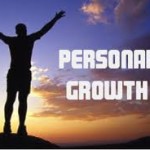 Those who constantly update their skills become better managers, communicators, sales leaders, negotiators, independent businesspeople, parents, spouses, children, and civic leaders.
Consider these facts:
1. The average person will increase their salary by only 2-3% annually.
2. Each year inflation increases by approximately 2-3% annually.
3. That means that, without lifelong learning, it's virtually impossible for the average person to get ahead.
However…
1. Top Achievers, people who are continually learning and growing, DOUBLE their income every 3-5 years.
2. This is why the top 10-20% increases their incomes by an average of 11% annually and earns more than the bottom 80%! To separate yourself from the pack, you often need to know just one additional skill…and that will make all the difference in your pay scale.
What Is The Focus Of This Group?
In this group, you will learn the importance of maintaining focus and developing self discipline,enhancing your time management skills and setting goals that you can achieve.
These days, too many people chase every shiny new opportunity and can't delay their gratification and want success immediately and jump from one opportunity to the next in order to find that immediate success.
It is IMPORTANT to remember, that SUCCESS is a process …it is NOT a race and patience and discipline are key. It will NOT happen overnight. But, if you take your business SERIOUSLY and discipline yourself totake DAILY ACTION and to show up even if you don't feel like it, YOU Will find the SUCCESS you DESERVE.
First, it is always gratifying to help others succeed. The most gratifying way to achieve success is to help others become successful first.
So, if you see content in this group that you resonate with, PLEASE comment and share with your friends so that you can help other members to get their message out there.
What will you find in this group?
**** In this group, you will find the following and more…
motivational quotes
personal development tips and strategies
FREE Self Improvement and Success Reports
Social media tips and strategies
Mastermind opportunities with like minded entrepreneurs
Resources that will help you to create a web presence, brand YOU and generate traffic to your blog
and more. ****
So, if this message resonates with you, PLEASE come over and join our FaceBook group…. if you know others that might benefit from our group, PLEASE add them to our FaceBook Group…
I hope you got some great value out of this post today! Please leave me a comment down below and let me know what you liked the most.
And don't forget to share this post with your Twitter and Facebook friends and followers!
I invite you to LIKE my FaceBook Fan Page

To your success,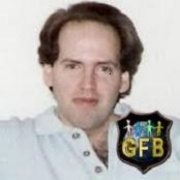 Marc@mlmsuccessmentoring.com
Network Marketing Coach
Continuous Learning Advocate
Skype: healthysuccess
(973) 879-1627