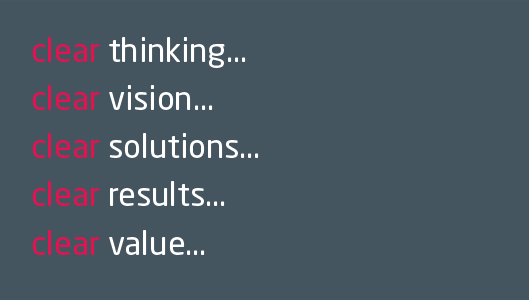 "Thinking is the hardest discipline of all." ~ Thomas Edison
Thoughts have power, are under your control, and can be used wisely or unwisely. Accurate thinkers accept no type of thought, until it is carefully analyzed. Clear thinkers are the masters of their emotions.
Accurate thought involves two basic fundamentals. First you must separate facts from information. Second you must separate facts into two classes (The important and unimportant.) Accurate thinkers allow no one to do their thinking for them.
We have all heard about Mind Over Matter. Mind Power is essential to everything we do. Your ability to cut through the clutter to make great decisions is based on it.
By now, I am sure that everyone reading this has heard about the Law of Attraction. Mind Power is the creative energy, that makes it all happen. The more you can focus your mind and concentrate your attention on whatever it is that you want to create, the easier it is to achieve the results you desire.
Focus and Concentration
Perhaps the two most important qualities of success are focus and concentration. Focus means knowing exactly what it is you want and concentration means having the discipline to concentrate single-mindedly on one thing, the most important thing, until it is complete.
If you have these qualities, and both of these qualities are learned through practice, you can accomplish virtually anything. There are no limits on your future if you can focus and concentrate every hour of every single day.
The best test of your mind power is your ability to concentrate and focus on something for a specific period of time. The longer you can hold your focus on something without being distracted the better.
Develop Decision Making Power ..
Our decisions shape our lives. Whether we rise to great success or head down to failure, it comes from the decisions we make (and the actions we take). We all make some decisions all day long, consciously and unconsciously.. about important and not so important things. The fact is the decisions we make always give us some results and consequences.
Clear and accurate thinkers are the masters of their emotions. In the following video by Napoleon Hill, you will hear WHY accurate thinking is critical to your success.
According to Brian Tracy, there are nine disciplines you can develop that will improve every area of your life. We have learned that every exercise of self-discipline strengthens every other discipline at the same time, just as every weakness in self-discipline weakens you in other disciplines as well.
Now, let's hear what Brian Tracy says as we focus on the Discipline Of Clear Thinking…
It has been said that there are three types of people. There are those who think (The small minority); there are those that think they think, then there are those who would rather die than think.
Take time to think though the critical issues and problems in your life. Put aside long, unbroken chunks of time, thirty, sixty and then ninety minutes. Peter Drucker said that, "Fast people decisions are usually wrong people decisions." In addition, fast decisions with regard to your family, career, money or any other major issue are usually wrong decisions.
Sit quietly for 30-60 minutes to think. Practice solitude on a regular basis. "Go into the silence."
Whenever you practice solitude for more than thirty minutes, you activate your super conscious mind and trigger your intuition. You get it right from the "still, small, silent voice within."
To think better, take a pad of paper and write down every detail of the problem situation you are facing. Sometimes, the right thing to do immerges as you write down the details.
Aristotle once said that wisdom (The ability to make good decisions) is a combination of experience plus reflection. The more time that you take to think about your experiences, the more vital lessons you will gain from them.
Go for a walk or exercise for 30-60 minutes. Very often when you are exercising, you will get insights or ideas that help you to think better and make better decisions.
Talk your situation over with someone else who you like and trust, and who is not emotionally involved. Very often, a different perspective can totally change your viewpoint.
Always ask, "What are my assumptions?" What is it that you are assuming to be true about the situation?
What if your assumptions were wrong? What if you were preceded on the basis of false information? Always be open to the possibility that you could be completely wrong in your current course of action. Be open to doing something completely different.
I hope you got some great value out of this post today! Please leave me a comment down below and let me know what you liked the most.
And don't forget to share this post with your Twitter and Facebook friends and followers!
I invite you to LIKE my FaceBook Fan Page

To your success,

Marc@mlmsuccessmentoring.com
Network Marketing Coach
Continuous Learning Advocate
Skype: healthysuccess
(973) 879-1627
Are you looking for a program that offers Top Level Mentorship and a complete training curriculum that will allow YOU to brand YOURSELF and stand out from the crowd ?


About Marc Korn
Marc Korn is an advocate of continuous learning. Success online and in the offline world is all about training and learning from the experts.... throughout history the common denominator among successful people has been continuing education.Marc is passionate about Network Marketing and helping others.He has learned that Network Marketing is not about recruit, recruit, recruit or sell, sell, sell...but about people.The most gratifying way to achieve success is to help others become successful first.Marc enjoys introducing people to systems and opportunities that will help them to earn additional income working from home.There is no reason why you need to learn it all by yourself. Join Marc and his Tribe mates to see how they can help you.