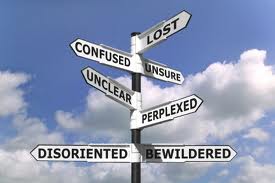 "Using the power of decision gives you the capacity to get past any excuse to change any and every part of your life in an instant." ~Anthony Robbins
Develop Decision Making Power ..
It would be wise and responsible of you to make informed decisions about things that will affect your life. It's rather unwise and irresponsible to avoid making conscious decisions about how you choose to spend your time.
Here are some benefits of becoming more decisive and practical steps for making better decisions faster in every aspect of your life.
The Benefits of Becoming More Decisive:
Pursue your dreams.

One of the major benefits of making conscious choices is that you can shape a life path that reflects your values and priorities. Without taking action, you may find yourself drifting through whatever circumstances come along.
Save time and energy.

Making decisions more quickly frees the time that gets wasted going back and forth over the same options. It also eliminates the stress, confusion and anxiety that you may feel about making mistakes.
Feel more confident.

Taking greater control over your life and developing your decision-making skills builds your self-confidence. This creates a positive momentum because it's easier to make decisions when you believe in yourself and your abilities.
Learn more. Every decision is an opportunity to learn more about yourself and the world around you. The choices you make reveal your character. The fear of failure can be transformed into a willingness to learn from adversity and gain valuable feedback about areas where you can improve.
Our decisions shape our lives. Whether we rise to great success or head down to failure, it comes from the decisions we make (and the actions we take).
We all make some decisions all day long, consciously and unconsciously.. about important and not so important things. The fact is the decisions we make always give us some results and consequences.
Please watch the following video " The Power Of Decisions" featuring the great Tony Robbins and enjoy..
[youtube]http://www.youtube.com/watch?v=BMKZufLZYxM[/youtube]
How to Become More Decisive:
Motivate yourself.

Once you make the conscious effort to become more decisive, you'll recognize opportunities to be more pro-active throughout your daily life. It can be scary to commit to a course of action, so remind yourself of the advantages of leading a more intentional life.

Do your research

. Making reliable decisions requires the correct information. Get your facts and figures straight by doing some research on your own or consulting those with the relevant expertise.

Analyze the pros and cons.

For complex decisions, it's often helpful to draw a grid. Plot the pros and cons and assign them a value based on their importance to you. Real life dilemmas may be more complicated than simple math, but this exercise gives you a good outline for what direction to take.

Start small

. Get a gradual start with making quick decisions in areas where you feel confident and where the consequences are relatively minor.

Practice.

Work your way up to more significant decisions as you build confidence in your abilities. Learn to trust your judgment and accept any consequences or criticisms that may arise.

Give yourself a timeline.

You may have to set your own timeline to prompt yourself to action. For example..If you want to buy a house in a few years, start now to make financial decisions that will give you the savings and credit rating you'll need to achieve your goal.

Face your fears.

The fear of making mistakes can be a barrier to becoming more decisive. Be gentle with yourself but move ahead even if you're nervous. Mistakes are a part of life and, in the long run, you may learn more from failures than from victories. Fear of Failure Prompts Procrastination

Follow your heart

. The decisions you make in your personal life are successful if they bring you more happiness and contentment. You may find more gratification in being a professional dog walker than in going to business school. Rational analysis is helpful, but you want to feel good about whatever choices you make.
Becoming more decisive will help you get more out of life. Take a pro-active approach to making life choices that you can be proud of.
Important Note:
Some of us avoid making decisions when it comes to just about everything.
Have you ever been to a restaurant with someone who takes forty five minutes to order dinner? Instead making a decision and living with it, some people will not make a decision at all. Depending on the situation, this can have huge negatives implications.
It has been suggested that fear of failure may be connected to procrastination. The explanation is, we become very anxious about tasks we think we will not do very well.
For people who suffer from severe procrastination, the panic is enough to stop them from doing something all together. So, make sure you develop your decision making skills and End Procrastination Now.
I hope you got some great value out of this post today! Please leave me a comment down below and let me know what you liked the most.
And don't forget to share this post with your Twitter and Facebook friends and followers!
I invite you to LIKE my FaceBook Fan Page

To your success,
Marc@monitium.com
Network Marketing Coach
Continuous Learning Advocate
Skype: healthysuccess
(973) 879-1627
About Marc Korn
Marc Korn is an advocate of continuous learning. Success online and in the offline world is all about training and learning from the experts.... throughout history the common denominator among successful people has been continuing education.Marc is passionate about Network Marketing and helping others.He has learned that Network Marketing is not about recruit, recruit, recruit or sell, sell, sell...but about people.The most gratifying way to achieve success is to help others become successful first.Marc enjoys introducing people to systems and opportunities that will help them to earn additional income working from home.There is no reason why you need to learn it all by yourself. Join Marc and his Tribe mates to see how they can help you.