"No one lives long enough to learn everything they need to learn starting from scratch. To be successful, we absolutely, positively have to find people who have already paid the price to learn the things that we need to learn to achieve our goals." ~ Brian Tracy
Whether you work online or offline and you are looking for solutions to problems or if you have questions, the answers can usually be found when you are willing to learn and practice something new and different.
When you learn how to use the incredible power of your mind and you apply new ideas and information, you will be able to become a Leader in your field and gain the respect of those in your Industry.
We need to embrace never ending growth and development, continuous learning, and constant improvement. If you make the commitment to this discipline, you will be able to build a better self, team, organization, and world.
We can become exceptional at any skill if we are willing to learn, grow, improve and change. If you want to become more effective, we simply must continue to improve, not just maintain the status quo.
It takes a certain mindset to be able to remain on the path of continuous learning, but those that persevere will accomplish their goals and dreams and become Leaders in the field of their choice. The good news is that you can choose that path everyday….but, your first decision is to become a continuous learner.
So remember, you can't get better results if you choose to apply your current knowledge and abilities. If you want to earn more in the future, you must learn and apply new methods and techniques.
In the following video by Brian Tracy, you will find out why it is so important to be a Continuous Learner…
According to Brian Tracy, there are nine disciplines you can develop that will improve every area of your life. We have learned that every exercise of self-discipline strengthens every other discipline at the same time, just as every weakness in self-discipline weakens you in other disciplines as well.
Now, let's hear what Brian Tracy says as we focus on the Discipline Of Continuous Learning …
"To earn more you must learn more."
Leaders Are Readers .. Read in your field 30-60 minutes each day. This will translate into one book per week, 50 books per year.
Listen And Learn… Listen to CD's in your car as you drive from place to place. This will amount to 500-1000 hours per year.
Learn From The Experts… Attend seminars and take courses given by experts in your field. One idea from one course can save you years of hard work.
The average income in America increases at 3% per annum. With compound interest, the average person doubles their income every 22 years.
With the additional knowledge and skill you can apply to get better results, you increase your income at 10%, 15% and even 25% per year.
*10% per annum increase means that you double your income in 7.2 years.
*25% increase per annum means that you double your income in 2 years and 8 months.
Work on yourself as if your future depends on it, because it does.
Personal development and quality business training has never been more important than it is today.
Consider these facts:
The average person will increase their salary by only 2-3% annually.
Each year inflation increases by approximately 2-3% annually.
That means that, without lifelong learning, it's virtually impossible for the average person to get ahead.
However…
 Top Achievers, people who are continually learning and growing, DOUBLE their income every 3-5 years.
This is why the top 10-20% increase their incomes by an average of 11% annually and earn more than the bottom 80%!
To separate yourself from the pack, you often need to know just one additional skill…and that will make all the difference in your pay scale.
Source: www.briantracy.com
Action Exercises
Here are two things you can immediately…
1) Make a plan to become a little bit better every single day. Learn and apply one new idea each day to help you to become more productive and effective at your work. The incremental effect will amaze you.
2)  Be patient. Don't expect overnight changes or instant results. Remember the story of the tortoise and the hare. Become a little bit better each day and your future will take care of itself.
I hope you got some great value out of this post today! Please leave me a comment down below and let me know what you liked the most.
And don't forget to share this post with your Twitter and Facebook friends and followers!
I invite you to LIKE my FaceBook Fan Page

To your success,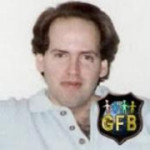 Marc@mlmsuccessmentoring.com
Network Marketing Coach
Continuous Learning Advocate
Skype: healthysuccess
(973) 879-1627
Are you looking for a program that offers Top Level Mentorship and a complete training curriculum that will allow YOU to brand YOURSELF and stand out from the crowd.
This is an exclusive invitation to partner with Ann Sieg and The Daily Marketing Coach.
If you're tired of struggling and you want the fastest track to success and a business that makes you REAL money….
1) Join Us On A Webinar To Learn More About Daily Marketing Coach
2) Just Join Daily Marketing Coach Now And Get Started ( Get the 1st month for just $9.97 )

About Marc Korn
Marc Korn is an advocate of continuous learning. Success online and in the offline world is all about training and learning from the experts.... throughout history the common denominator among successful people has been continuing education.Marc is passionate about Network Marketing and helping others.He has learned that Network Marketing is not about recruit, recruit, recruit or sell, sell, sell...but about people.The most gratifying way to achieve success is to help others become successful first.Marc enjoys introducing people to systems and opportunities that will help them to earn additional income working from home.There is no reason why you need to learn it all by yourself. Join Marc and his Tribe mates to see how they can help you.