A Little About Marc Korn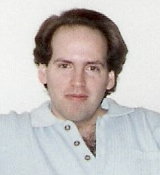 I invite you to Click Here to LIKE my FaceBook Fan Page
(Don't forget to claim your Valuable FREE Gift)
Quick Intro
My name is Marc Korn and I am passionate about Network Marketing and helping others.
I live in NJ with my wife and son…. I met my wife in 1989, which is when my journey really begins. Suzanne soon became my best friend and I married my best friend in 1991.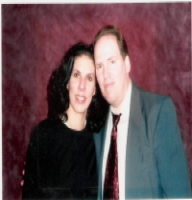 We were introduced by my childhood friend Lloyd, who is married to Suzanne's cousin Mindy, so we all became not only best friends, but family, too.
So, THANK YOU to Lloyd and Mindy…
In 1996, my life changed again with the birth of my amazing and awesome son…
I love to travel and spend quality time with my family in addition to being around close friends.
I am now employed full time as a Customer Service Manager and I have mastered this role over the past 25+ years. So, since reputation is determined by the way that your customers and prospective customers talk about you and your company in the marketplace, I have learned in my career how to provide the type of high level customer service and support that is necessary to solidify your reputation and brand and position yourself as a Leader in the Industry.
I have been able to take that experience to the online world and I am passionate about Network Marketing and Affiliate marketing and do this part time in order to one day be able to have the financial independence and time freedom and be able to help others to achieve the same.
I have learned that network marketing is NOT about recruit, recruit, recruit or sell, sell, sell…but about people.
You build people and people WILL build the business.
First, it is always gratifying to help others succeed. The most gratifying way to achieve success is to help others become successful first.
Some of my goals for the upcoming year are to spend more time with my wife and son, who is growing up too fast. Continue to build and develop my online business and to remain on the path to financial freedom, so that I can be in control of my own destiny and not have it controlled for me.
"We all have two choices: We can make a living or we can design a life." ~ Jim Rohn
My Story
Well, my story is probably one that you have heard before. You may have travelled a similar path, yourself.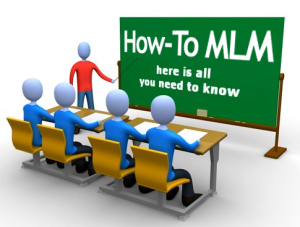 I got involved in Network Marketing for the first time many years ago with Amway. This was at a time when things weren't quite so automated. So, everything had to be done the hard way, including product distribution to your downline. Everything was quite labor intensive and time consuming and you were not able to leverage your time with systems.
I never had difficulty prospecting, recruiting and sponsoring distributors into my business, but it was always difficult to find people that would be willing to do the work. So, I decided that this wasn't for me.
A Shift In Direction

Well, back in 2004 I decided to take advantage of the power of the Internet and opened an e-commerce site selling licensed team sports watches. Since sports was always a passion, I figured..why not. The business was growing, so I decided that it was time to expand my reach and get back into Network Marketing.
I was introduced to a great Company that was founded by Robert G. Allen, "Mr. Multiple Streams Of Income" himself and Richard Paul Evans, best selling author and wealth builder.
I figured, how could this miss!! I was always passionate about books and continuous learning, so it was a perfect fit and I was able to build a growing team, even appearing on the leader board several times.
Here We Go Again
But, then the Company changed their business model and eventually closed the doors. But, not before arranging for all Associates to join another new company in the Personal Development Industry. You may have heard of iLearningGlobal.
What a platform, what a concept, what leadership from the helm. My goodness, Brian Tracy was the Chief Learning Officer. This has to be the one. Unfortunately, most of my downline didn't share my enthusiasm and decided to leave for other opportunities.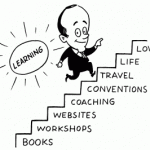 But, I decided to make the move, FOCUS on this opportunity and make it work. After all, I am passionate about Continuous Learning. I even started my own Continuous Learning Social Community, where I was attracting a number of experts in the field.
But, now I would have to start building my team AGAIN. But, that's OK, because this business was solid and would be my future where I could build my residual income and then branch out to other streams of income.
The team was building nicely and I even decided to pursue an opportunity in the Health and Wellness Industry, where I had to start to develop yet another team and learn another product line and compensation plan. Of course, this all had to be explained to prospects. But, that was starting to grow, as well.
Well, as many of you probably know, iLearningGlobal closed their doors not that log ago and many Associates, not only lost BIG checks, but their downline.
Now, some BIG Leaders already have an exit strategy and can move seemlessly from one company to another and not miss a beat.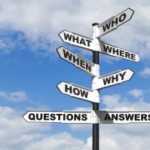 But, if you are new to the Industry or even a mid level builder, you probably won't be so lucky.
So, now it is time to find another MLM Company to replace that one. Oh, did I mention that my Health and Wellness also decided to close down their MLM.
Well, that is not exactly how I had planned things. Maybe, I should have conducted my due diligence in a more comprehensive manner. There certainly has to be a better way!!
At this point, I had far more questions than answers, but who can you ask and who can your REALLY trust?
Sadly, I am not the only one that has had this type of experience. I am in the majority of Marketers who have spent time and effort to build an organization, only to have it taken away for a variety of reasons.
So, What Did I Figure Out?
So, at this point I knew it is time to find a Mentor and a MasterMind group, so that I could find the support of other like minded Networkers and we can help each other to grow and hold each other accountable and continue to work on my own personal growth which would continue to give me the discipline to be persistent and persevere..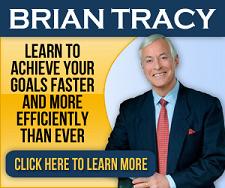 Well, I have been working very hard toward building my business. I have been studying Brian Tracy and other well known wealth builders. I have also been taking positive steps in the area of personal growth and development.
I joined a team of successful like minded marketers and businessmen who are working together to help each other and to help others build a residual income that can be achieved working part-time from home.
I have learned what elements must be in place for a company and business builders to succeed. I knew I had to attract large numbers of prospects to build my business…
so after experimenting with several different systems, I finally found a generic marketing, management,branding, training and prospecting system that many successful network marketers were already using to attract and enroll prospects, without calling leads and without losing money on leads and advertising.
I have joined a Tribe/MasterMind community where there are so many benefits, I don't know where to begin…
( ask me when we connect and I'll tell you what they are )
I can now mentor my fellow business associates to attract like minded, serious prospects that are willing to invest in themselves and in growing their primary business.
Are you struggling in your current business ?
Are you tired of chasing worthless leads ?
Are you looking for a system that works ?
Are you looking for the flexibility of working from home ?
Are you looking to spend more quality time with your family and friends ?
If you answered YES to any of these questions, please contact me so I can show you a better way.
Please visit my Work With Marc page and learn WHY you should work with me…
Start building financial security for your future today.
One of the most rewarding endeavors in life is to help others achieve their goals.
I enjoy introducing people to this system and helping them to earn additional income working from home.
Please review my website and contact me with any questions or comments that you may have.
I am thrilled to be a part of this great opportunity and welcome you to join me in creating a success story. I invite you to join today!
Strengths...
* I am very TEAM oriented and enjoy team building..
* I specialize in Attraction Marketing, using this technique primarily within the social networks.
* Blogging
* Working with struggling Marketers and those new to the Industry
Team Name…Global Freedom Builders
Favorite Quote… "spend as much time working on yourself as you do on your job." – Jim Rohn
Here's wishing you the best in your business building pursuit.
To Your Success,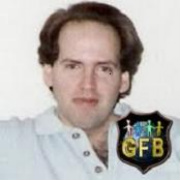 Marc Korn
Helping People Succeed With
Home Based Businesses
Whippany, NJ
Ph: (973) 879-1627
E-mail: marc@mlmsuccessmentoring.com
Web: http://marckornblog.com/

"you can have everything in life you want, if you help enough other
people get what they want." …Zig Ziglar