Hello and Welcome To My Blog
Thanks for stopping by!
The first thing to do is to enter your name and email in the form to the right of this page. This way you can receive Personal Development tips and FREE resources directly into your inbox. ( you will have to scroll down a bit ) You will also receive Your FREE Super as a Thank You from me.
Take some time to look around, there's plenty of great complimentary training and resources to assist you in building a long term, sustainable business online.
I would love to hear from you about your thoughts on my site and how my content has helped you in your online journey!
The purpose of this page is to help you best navigate around my site so that you can quickly and easily find the most helpful content for you.
1st Line Navigation Bar:
The Home Page … this will give you access to all of my blog posts…please check to see if they resonate with you and I would love your COMMENTS, LIKES and SHARES…
The Who Is Marc Page… provides a brief glimpse into my online journey. Plus, the drop down menu will allow you to see"my Vision", How To Contact Me and some Video training.
The Work With Marc Page…  you'll get to hear my story in more detail and have the chance to work with me directly.
The Marc Recommends Page… is a list of the products and resources that I recommend (I don't just endorse anything that will pay me an affiliate commission!). You will find some great FREE resources here, too.
The Daily Marketing Coach Page… Will detail a program that  offers Top Level Mentorship and a complete training curriculum that will allow YOU to brand YOURSELF and stand out from the crowd.
The drop down menu will allow you to register for an upcoming webinar.
2nd Line Navigation Bar:
The Personal Development Page … will take you to a Brian Tracy Classic Time Management Video Series and also give you access to all of my Personal Development content.
The Testimonials Page … where you can find out what other Networkers have said about me and the value that I offer…my Fans 🙂
The FREE Super Tool Page … this will introduce you to my FREE giveaway and List Builder. It is an awesome resource with many educational benefits and more.
The drop down menu allows you to access a Demo video ( you can also register for a webinar ) and more information about version 2 of Home Page Pays
The Valuable FREE Reports  Page … Please stop by from time to time, as more helpful FREE Personal Development and Self Growth Growth PDF Reports and resources will be added. Refer these FREE Reports to your friends or anyone that will benefit.
That's it, so please take some time, navigate the site and please Contact Me if you have any questions!
I hope you got some great value out of this post today! Please leave me a comment down below and let me know what you liked the most.
And don't forget to share this post with your Twitter and Facebook friends and followers!
I invite you to LIKE my FaceBook Fan Page

To your success,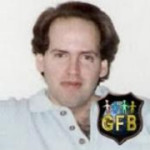 Marc@mlmsuccessmentoring.com
Network Marketing Coach
Continuous Learning Advocate
Skype: healthysuccess
(973) 879-1627