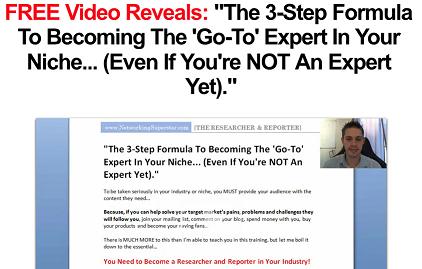 "Success is not something you chase or run after. Success is something you attract." ~Jim Rohn
Gavin Mountford, Founder of Networking Superstars  just created a PARADIGM SHIFT FREE training for youto go watch ASAP… Believe me, all I can say is that  it's very POWERFUL…
To be taken seriously in your industry or niche, you MUST provide your audience with the content they need…
Because, if you can help solve your target market's pains, problems and challenges they will follow you, join your mailing list, comment on your blog, spend money with you, buy your products and become your raving fans…
There is MUCH MORE to this than I'm able to tell you in this blog post, but I can tell you that it comes down to this key ingredient…
You Need to Become a Researcher and Reporter in Your Industry!
Your goal is to attract  your target market and to have them become your visitors and raving fans.  Once they become your raving fans, they WILL come to you for ONE reason… to learn how to solve a certain problem or challenge they may be facing. Your job is to become the SOLUTION provider and to provide your audience with the VALUABLE content they want and need.
This content can't just be good, it MUST be great content and offer VALUE to YOUR raving fans.
This is not difficult to do and Gavin has provided an awesome training video where he goes into more detail and provides you with a great resource.
Gavin also has another really cool SURPRISE waiting for you along with the training video.
So, if YOU are READY to become the "GO-To" Expert in your Niche, you can learn this AMAZING and SIMPLE 3 Step Formula where you learn how to do the following:
Step 1. Research Your Industry
Step 2. Report on Your Industry
Step 3 – Tease Your Fans & Followers…
Check out what some raving fans are saying about this training…
Here's What To Do Next…
1) Go to the following link and watch this great training video…
http://networkingsuperstar.com/the-3-step-formula-to-becoming-the-go-to-expert-in-your-niche/
2) Download Your 3-Step Formula To Becoming The 'Go-To' Expert In Your Niche PDF
3) Check out the brief "Cool Surprise" Video to learn how you can "Hang-out" with some great, caring and sharing Networkers who will show you how to generate massive traffic to your site. ( don't forget to tell them that I sent you )

Want To Learn More About The Networking SuperStars and Mastermind Your Way To Success…
Click Here To Learn how to Triple Your Likes, Shares, Comments & Traffic in Only 30 Minutes Per Day
The #1 EASIEST method ALL SUCCESSFUL Internet Marketers use to generate Massive FREE Traffic to their Website that struggling Network Marketers have NO clue about…
See for yourself the EXACT Network Marketers you'll get to 'Hangout' with on The Hour Of POWER!.. (Hint: nothing is better than meeting 7 real people to share experiences with each week…)
How it's even possible to triple your traffic, leads, sign-up's and income in 30 mins per day, guaranteed? Tribe leader reveals. (Clue: Use the 7 _________? for social media success…)
So, What Are You Waiting For?
I hope you got some great value out of this post today! Please leave me a comment down below and let me know what you liked the most.
** And don't forget to SHARE this post with your Twitter and Facebook friends and followers!
I invite you to LIKE my FaceBook Fan Page

To your success,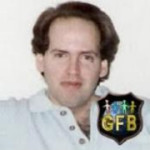 Marc@mlmsuccessmentoring.com
Network Marketing Coach
Continuous Learning Advocate
Skype: healthysuccess
(973) 879-1627
Have you been part of a MasterMind TEAM?
Have you been a member of a blog syndication community?
How about a platform that combines the 2…now is your chance to join a community of AMAZING Networkers and LEADERS and get MORE LIKES, SHARES and COMMENTS and Mastermind with these LEADERS…
About Marc Korn
Marc Korn is an advocate of continuous learning. Success online and in the offline world is all about training and learning from the experts.... throughout history the common denominator among successful people has been continuing education.Marc is passionate about Network Marketing and helping others.He has learned that Network Marketing is not about recruit, recruit, recruit or sell, sell, sell...but about people.The most gratifying way to achieve success is to help others become successful first.Marc enjoys introducing people to systems and opportunities that will help them to earn additional income working from home.There is no reason why you need to learn it all by yourself. Join Marc and his Tribe mates to see how they can help you.