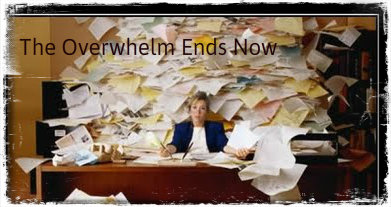 "Mentoring is a brain to pick, an ear to listen, and a push in the right direction." ~ John C. Crosby
What is mentoring?
Mentoring is simply the process of getting alongside people to support them in their personal, spiritual or professional development. The Mentoring process takes many forms and there are many types of mentors.
You can expect a mentor to be somewhere between a 'trusted friend', 'a guide' and a 'counselor'.
Mentoring is a proven process and works well in most environments, such as school, professional, personal and spiritual. Most of the time when you speak to successful people, they will tell you that they have had mentors.
I can promise you that by the time you finish this article, you will understand the need for the proper mentorship and more importantly, the Mentorship and Coaching of a community that can help you take your business and your life to the next level.
What is Your Struggle ?
If you are like me and many others and have struggled online in the past or you may be struggling now and not had the support you deserve, there is a solution to that challenge.
When you are first starting out, it can be very frustrating when you don't see immediate results and you are spending more money that you are earning. You are probably having a difficult time generating leads, you lack support and guidance, you are not able to retain your downline and get them to duplicate, you have no idea how to truly brand YOU, have no idea about who your target market is or your ideal customer and many more problem areas and you have no answers.
Believe me, you are not alone….but, you don't have to be a lone wolf and you can have the support you desire.
There are many reasons why people fail in this Industry and here are just a few:
1. Never Fully Commit: If a person fails to fully commit to achieving success in any given area of their life, they are automatically headed for mediocrity at best and most likely failure. If you are jumping from one opportunity to the next or just pitching and spamming your opportunity links without first offering value or building  a rapport, you are not making the commitment to succeed.
2.  Spending Time with the Wrong People: This is The Most Frustrating Path to Failure. If you are not spending time with Mentors and Leaders that are caring and willing to share the "Right Way" to build an online presence and to brand YOU, your road to success will be long and winding.
Hint: Spamming all your connections in your social media sites and pitching your links to everyone as soon as you meet them DOES NOT work. You must practice Attraction marketing and the Consultative Approach
3. Incorrect Focus:  Is your focus on Challenges and Obstacles Rather than your Vision of what YOU want to create?
There will always be challenges and obstacles in anything worth doing. If you focus on them, they grow; but if you focus on your Vision, your Vision grows. Here is my vision…
Many Networkers suffer from the shiny new object syndrome and jump from one program to another and lose focus and feel overwhelmed.
Whether you are a "newbie" in this Industry or just a frustrated, struggling Networker trying to find your way and find the right Coaches and Mentors to show you that way, there is a solution.
If any of the above sounds like YOU… be happy you are reading this article…
Here is Your Solution…
When you conduct your due diligence, you will find that there is a training platform that teaches, mentors and supports team members that have a goal to build a business online or offline and generate their own leads.
This program offers Top Level Mentorship and a complete training curriculum that will allow YOU to brand YOURSELF and stand out from the crowd.
This is done by offering  Daily Support , Training And Guidance Through A Unique Online Community, so that you NEVER feel like you are doing this alone. It is NOT easy to build YOUR online presence, brand YOU and build your business. It takes time and you can't do it by yourself.
The best and fastest way to reach your full potential is to work with a Mentor who has already done what you are looking to do and Coaches that will hold your hand and support you EVERY step of the way.
So, ask yourself if you would prefer to be part of a Mentorship community where you will get the following and so much more…
 You'll get daily feedback, guidance and mentoring from the coaches and the community to help you set marketing goals and track your progress…
Plus, ongoing training and webinars on the latest techniques like Pinterest, Facebook PPC, Youtube PPC and more.
 As well as copywriting, blogging, funnel creation and traffic generation.
Now, I don't expect you to just take my word for this, so here is an example of some of the community members are saying…
"It's time to make a full out commitment to building my business, I have found my home in Daily Marketing Coach with Ann Sieg and her 80/20 marketing team. Within this training community, I am finding action training, coaching support and of course community. I have confidence that my eight years of Attraction Marketing education is now foundational to my success online. It's a good day."
"Ann Sieg, you have created something for all of us that is perpetually becoming better and better thanks to the people you attract! I feel gratitude to you and I feel happy and at home here! It is a place to grow where peoples talents can flourish with no glass ceiling!"

Much Love,
Stella
Here's What To Do Next…
1) Watch My Testimonial Video and Learn About More Of The Benefits Of Membership…
2) Join Us On A Webinar To Learn More About Daily Marketing Coach
2) Just Join Daily Marketing Coach Now And Get Started   ( Get the 1st month for just $9.97 )
I hope you got some great value out of this post today!
Please leave me a comment down below and let me know what you liked the most.
And don't forget to share this post with your Twitter and Facebook friends and followers!
I invite you to LIKE my FaceBook Fan Page

To your success,

Marc@mlmsuccessmentoring.com
Network Marketing Coach
Continuous Learning Advocate
Skype: healthysuccess
(973) 879-1627
About Marc Korn
Marc Korn is an advocate of continuous learning. Success online and in the offline world is all about training and learning from the experts.... throughout history the common denominator among successful people has been continuing education.Marc is passionate about Network Marketing and helping others.He has learned that Network Marketing is not about recruit, recruit, recruit or sell, sell, sell...but about people.The most gratifying way to achieve success is to help others become successful first.Marc enjoys introducing people to systems and opportunities that will help them to earn additional income working from home.There is no reason why you need to learn it all by yourself. Join Marc and his Tribe mates to see how they can help you.