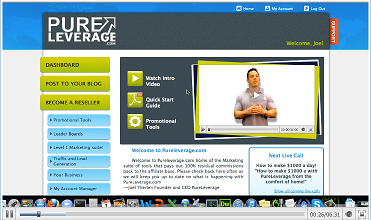 First, let's examine some of the things that a Network Marketer or Internet Marketer should be looking for in a system with essential tools… and Pure Leverage meets or exceeds these requirements.
A system that is easy to duplicate and allows members to earn money as quickly as possible.
A system that has tremendous potential for growth. Many systems that have been on the market for a while are at or near the saturation point and the growth potential is limited. Pure Leverage is still in the early stages of development and allows members to get positioned for long term growth.
A system that will allow for the development of leadership that will enable members to grow with the company.
A system where you can promote your own existing network marketing opportunities or products.
A system that can be used by existing Network Marketers to take their business to the next level, as well as Networkers new to the Industry.
A system that will encourage team members to work in a Mastermind Group, each helping one another.
To be truly successful, Network Marketers must work as part of a team. This is one of the critical elements to achieve massive growth in your organization.
I have been promoting systems and tools for a number of years, but have never been able to find this type of essential tools all under ONE roof and that would pay 100% commissions to boot.
Now, we take a little turn in the story…One thing that FRUSTRATED me was the fact that I was asked by many Networking friends to join Empower Network, but I refused because I didn't feel that I would be branding myself, but instead a system and Company.
I watched Empower Network literally EXPLODE and many of those same Networking friends making substantial commissions.…
One of those Networking friends who got in late and left money on the table is one of my Mentors and he vowed that when another opportunity like Empower Network came along.. he was going to JUMP in with both feet, right at the start… and tell his TEAM as fast as possible…
Luckily, I was one of those team members and literally within 4 days of the pre-launch of Pure Leverage, the team EXPLODED to over 65 people…
So, I knew I was in the RIGHT place at the RIGHT time with a Proven, Successful 12 year old Company launching a new platform with much needed tools for the Industry and that promised to be a game changer for Networkers.
So, Why Did I Join Pure Leverage?
So, the REASON I joined Pure Leverage, and the reason I am writing this Pure Leverage Review is because I BELIEVE in the products, the company, the management, the COMPENSATION plan and my TEAM and TEAM Leadership from the helm…
But… this is also an opportunity to position yourself before this goes viral and goes Global.
This System and incredible suite of tools WILL help any Marketer to build their existing business and build a lucrative additional stream of income.
Many of you reading this article are Professional Network Marketers, but may not have a turnkey system to help build your business..
Pure Leverage has all the tools that I use on a regular basis, but until now I had to go to separate Companies to purchase these tools. To have all of these tools under ONE Roof and to be able to see and hear the vision of the Founder Joel Thierren, I know that I will be able to help many Networkers take their business to the next level.
To be a part of a true TEAM build and to work closely with some of the TOP Networkers in the Industry and earn while I learn is an opportunity that doesn't come around that often…not to mention a very lucrative pay plan.
Watch This Pure Leverage Testimonial Video from Yours Truly, The One and Only Marc Korn
[youtube]http://www.youtube.com/watch?v=DizIIMv3KLk[/youtube]
What Are The Pure Leverage Products?
Here's a breakdown of the Pure Leverage Basic Products:
Elite Coaching Program
Easy Lead Flow – Lead Capture Auto Responder System
Video Email Service
Authority Blog
Turbo Traffic Generation
LIVE Meeting Room / Conference Room
Let me go into a little more details about the Pure Leverage tools and trainings..
Lead Capture Autoresponder System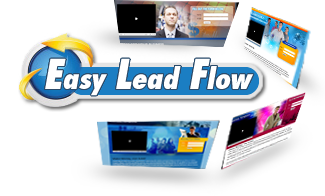 Many Networkers use multiple services. Personally, I use Aweber and most are tiered in their pricing model… meaning that the MORE subscribers you get, the more money you have to pay.
With Pure Leverage Autoresponder system, you can have 10,000 subscribers and NOT pay any more… this is a GAME changer for most people who couldn't afford an autoresponder up until now…
Build your list to 10 000 subscribers
Complete turnkey autoresponder and lead system targeted for your primary MLM or direct response business.
Simple "point and click" system, no "techie" experience necessary at all.
Tons of professionally designed squeeze pages that convert as high as 50%!
Complete ad copy and autoresponder series written for you designed to get your leads to know, like and trust you.
Track your open rates, click through rates and conversions in one simple graphical interface.
…and the most EXCITING part is the Video Email Service…
Pure Leverage Video Email Service
I'm sure you know BY now… that the best way to BRAND yourself online is through video… and the best way to sponsor someone into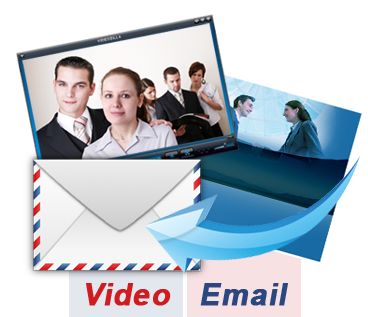 your business is to build a relationship with them… and the best way to build a relationship with them is to speak with them FACE to FACE or on Skype / Google+…
Well… when you're communicating with people via regular text email, they don't get to SEE you, therefore it's harder to build that relationship.
But… when you can record a QUICK video, shoot an email and have them watch you on screen… that breaks down ALL barriers! and that's what you get your hands on in PureLeverage.
The ability to send Video Emails to your prospects…
Video email autoresponder.
Professional custom made video mail templates.
Make a deep connection with your prospects.
Stay in touch and build rapport.
An Authority Blog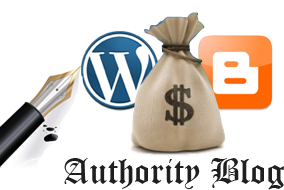 It doesn't matter if you've already got a blog, if you use an Empower Network blog, or if you don't have a blog… because as part of the Pure Leverage System, you get your very own Authority Blog…
Basically, an authority blog is a blog on a website which has very HIGH rankings in the search engines… so you can write about a certain topic and have your blog posts RANK high in Google and the search engines…
This way you get to generate massive TRAFFIC back to your opportunity.
Your very own high converting blog and website designed to make you the "leader and go to person" in your primary business.
Tips and tricks on becoming an instant authority and leader in your marketplace.
Generate maximum conversions into leads, traffic and sales!
Sleek, Professional Done For You Designs.
Keep 100% profit.
And Finally……
Live Meeting / Conference Room
Many Networkers do webinars and online conferences and earn a substantial income selling products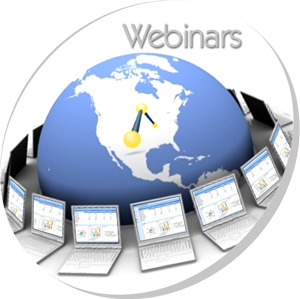 using webinars…
The BIGGEST hurdle for most people doing live conferences online has always been the COST.
I mean… GoToWebinar costs something like $59 per month ALONE for 100 seats…
But, NOW.. it's all changed with the Pure Leverage Live Meeting Room… which you get as part of the Pure Leverage Marketing Suite for just $24.95 per/month…
To be HONEST… the quality is as good as GotoWebinar,if not better I have been told from people I trust that have used both.
And Pure Leverage has more features… and you can easily BRAND the conferencing software to yourself, by using your own BANNERS in your meeting room.
Here's what you get with the Pure Leverage Conference Room
100 seat Meeting Room
Push PowerPoint
Share your desktop
Engage Multiple speakers
Broadcast video and movies to your attendees.
Take live on the spot polls.
Record full audio/video of presentation.
Compatible with ALL operating systems.
Chat, videochat and voicechat with your attendees
I tell you what… if you can't build your Networking Marketing business using the tools and marketing suite Pure Leverage has to offer, then you probably NEVER will.
Pure Leverage has also introduced VIP Syndicate member Program, where you can collect 5 times the commissions and start networking with the very best earners online!
Level II Product – Pure Leverage Training
Weekly Training and interviews with todays Industry Leaders
Next level instruction and motivation on using the Internet
Plus much much more…
Above will retail for $97/month (paying out 100% Commission
Also if you are interested in taking a sneak peek at the back office of Pure Leverage Click the image BELOW: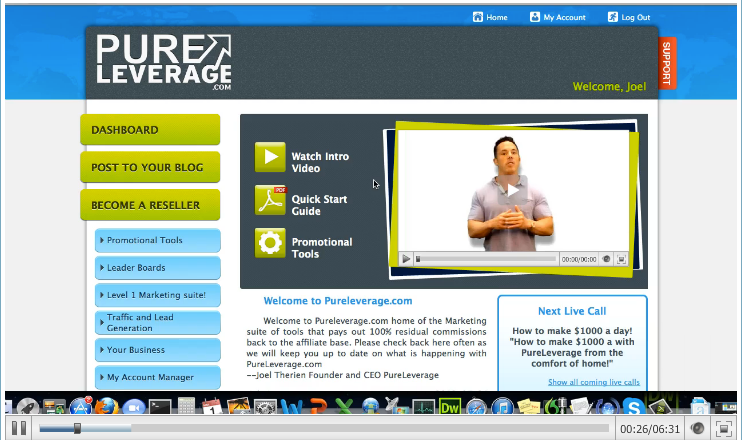 GVO sells web hosting, autoresponders and domain names… and have been key players in the Internet Marketing scene for many years…
Here's a list of some of the more well know Internet Marketers that have used GVO products and services and have endorsed them…
Derrick Van Dyke, Tellman Knudson, Mark Call, Michael Cheney, Stephen Pierce, Mike Filsaime, Frank Raumbauskas Todd Gross, Ken Hammond, Frank Bauer, Jamie Ohler, Mike Koenigs, Phil Basten, Tom Beal, Joel Broughton, Armando Montelongo, Kieth Carberry, Frank Sousa, Ewen Chia, Bram Smith, Gerry Schroeder, Jane Mark, Ken McArthur, Maria Andros, Daegan Smith, Glenn Mosser, and Janet Legere…
(Yes, that's a LOT of TOP marketers…)
That's Right, YOU Can Start Earning 100% Commissions With Pure Leverage…
Here are more details about the Pure Leverage COMPENSATION plan… We pay 100% commissions in total back to affiliates… and YOU earn 100% commissions during the first month your member is active…
Let me show you how this works in this Pure Leverage Review…
The following months, you earn 50% commissions, but you also earn 50% MATCHING bonus from all your DIRECT referrals.. which is incredibly POWERFUL!
See how it breaks down here:
Payout will be 100%:
Affiliate Fee will be $19/month ONLY
Referring Affiliate will receive 100% commission (first month) on all direct referrals for all products.
Starting second month the direct commission is 50% BUT here is the big money.
YOU will receive a 50% Matching Check Bonus on ALL Your "personal' referral affiliates.
SO… if YOU refer say John and John makes $5000.00 YOU will receive a 50% matching check bonus of $2500.00.
If affiliate does NOT own the product (as they are buying resale rights) the commission passes UP to the next level affiliate in line that does!
i.e. ( John is your affiliate and has the $24.95 product – he does NOT own the $100 product. He refers Mary that gets the $24.95 and the $97 – John would not get the commission on the $97 but YOU would – for life)
Click Here For The Full Comp Plan Review and Video
Why Is There A $19 Per Month Affiliate Fee?
OK, so because Pure Leverage pays out 100% commissions back to affiliates, there needs to be a small percentage of money going back to the COMPANY… so, there is a $19 per/month affiliate fee.
Now, the affiliate fee is kind of like a PROCESSING and Support fee… so if you want to BUILD the Pure Leverage opportunity… (which I'm sure you do), then you need to pay the $19 per/month affiliate fee in ADDITION to your regular monthly subscription…
Most 100% commission companies charge you the admin / processing fee…
So, Why Join Our Pure Leverage Team?
Well, right now, we've got an INCREDIBLE team growing very fast… in fact 183 members in ONLY 19 days… we are DEVELOPING leaders in our community, and we are starting to showcase many people who are moving up our RANKS…
In the first week of the Pure Leverage Launch, we had three (3) of our team members at the TOP of the WHOLE GVO and Pure Leverage Leaderboard… and there's over 14,000 affiliates…
If you're looking for a COMMUNITY of real open, honest and skillful marketers… who you can work closely with to SUCCEED online, then you've found us!
Upgrade To VIP (Inner Circle) Level & Get $6,740.00 Pure Leverage Bonuses Too…
So, when you join our team at BASIC level, you get a 'LITE' version of our VIP Wealth Academy Pure Leverage Bonus…and when you then decide to UPGRADE into Pure Leverage VIP (Inner Circle), you will get FULL access to our $6,740.00 Bonus Package.
Let me show you what the FULL Pure Leverage Bonus Package looks like… and you can go and take a look at the Bonus in more detail here.
>>> Pure Leverage Bonuses Package
In fact, you can see exactly what our VIP Wealth Academy Pure Leverage Bonus looks like right here:
Yep, that's right… when you Join our Pure Leverage Team today and UPGRADE to VIP level, you'll get this full package to teach you how to BUILD your Pure Leverage business..
Here's What To Do Next…
1. Opt-in to our Professionally designed Lead Capture Page and check out the done for you pre-written auto-responder series that is integrated into our system
2. Join our team and take the 7 day trial for Just $1.00, so you can experience our "Easy Lead Flow System" and many other essential tools in our tool suite, where the price of the entire suite is LESS than any single tool would cost elsewhere.
3.  Don't Forget to check out The Team Bonus Package when you join our TEAM…
I invite you to LIKE my FaceBook Fan Page

To your success,

Marc@mlmsuccessmentoring.com
Network Marketing Coach
Continuous Learning Advocate
Skype: healthysuccess
(973) 879-1627
About Marc Korn
Marc Korn is an advocate of continuous learning. Success online and in the offline world is all about training and learning from the experts.... throughout history the common denominator among successful people has been continuing education.Marc is passionate about Network Marketing and helping others.He has learned that Network Marketing is not about recruit, recruit, recruit or sell, sell, sell...but about people.The most gratifying way to achieve success is to help others become successful first.Marc enjoys introducing people to systems and opportunities that will help them to earn additional income working from home.There is no reason why you need to learn it all by yourself. Join Marc and his Tribe mates to see how they can help you.