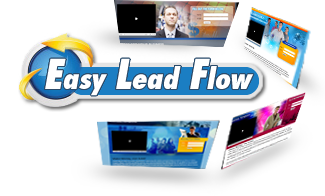 We call this idea a "Lead Capture Page" web site because you "capture" the contact details of your prospects who are interested in visiting your company site, BEFORE you send them there.
Your prospect visits your "Lead Capture Page" FIRST, which gives them just enough information to inspire them to want to learn more.
To request information, they fill out the form (and immediately, an email is automatically sent to you with their info or they are added to your autoresponder database). Personally, I use Pure Leverage to handle that job for me on auto-pilot.
If you are not sure what an auto-responder is or what it can do for you, please check out this post..
NOW, you'll not only know who visited your company site, but you'll also have their contact details and you can immediately follow up with them by phone and/or email.
NOTE: It's HIGHLY recommended you pick up the phone and make contact with them as soon as possible, as they are targeted, HOT leads wanting to learn about your opportunity.
One of the most common mistakes an MLM or network marketing newbie makes is trying to use their replicated affiliate website for marketing campaigns. This poses a major problem if the goal of your advertising campaign is to generate fresh real-time responsive leads for your product or opportunity.
Most replicated MLM websites do not have the provisions to actually capture a lead.
Sure… They provide a lot of great information to a prospect… But this poses another problem in itself especially if you're advertising on the Internet…
Prospects don't want to read a whole pile of information up front just to find out if they are interested or not. You'll scare them away if you do this. When you bombard someone with information you can create confusion. A confused mind almost always says NO!.
Your Lead Capture Page is a short snappy page designed for the task of doing one thing. Generating you a fresh real-time lead for your business opportunity.
Lead capture pages are simple, attractive one page websites that will have a just a few short paragraphs of text in total.
Lead capture pages aren't meant to bombard a prospect with information. They are built to provide the prospect with just enough information to make them curious and actually entice them into requesting more information through the form on the lead capture page.
Here is an example of a page that I use often for my business..this happens to have the capture page, opt-in form and pre-written auto-responder series built in to the system to really leverage your time…
http://marckornblog.com/GetPureLeverageNow
Here's What To Do Next…
1. Opt-in to our Professionally designed Lead Capture Page and check out the done for you pre-written auto-responder series that is integrated into our system
2. Join our team and take the 7 day trial for Just $1.00, so you can experience our "Easy Lead Flow System" and many other essential tools in our tool suite, where the price of the entire suite is LESS than any single tool would cost elsewhere.
3.  Don't Forget to check out The Team Bonus Package when you join our TEAM…
I hope you got some great value out of this post today! Please leave me a comment down below and let me know what you liked the most.

And don't forget to share this post with your Twitter and Facebook friends and followers!
I invite you to LIKE my FaceBook Fan Page

To your success,

Marc@gamechangingsuccess.com
Network Marketing Coach
Continuous Learning Advocate
Skype: healthysuccess
(973) 879-1627
About Marc Korn
Marc Korn is an advocate of continuous learning. Success online and in the offline world is all about training and learning from the experts.... throughout history the common denominator among successful people has been continuing education.Marc is passionate about Network Marketing and helping others.He has learned that Network Marketing is not about recruit, recruit, recruit or sell, sell, sell...but about people.The most gratifying way to achieve success is to help others become successful first.Marc enjoys introducing people to systems and opportunities that will help them to earn additional income working from home.There is no reason why you need to learn it all by yourself. Join Marc and his Tribe mates to see how they can help you.