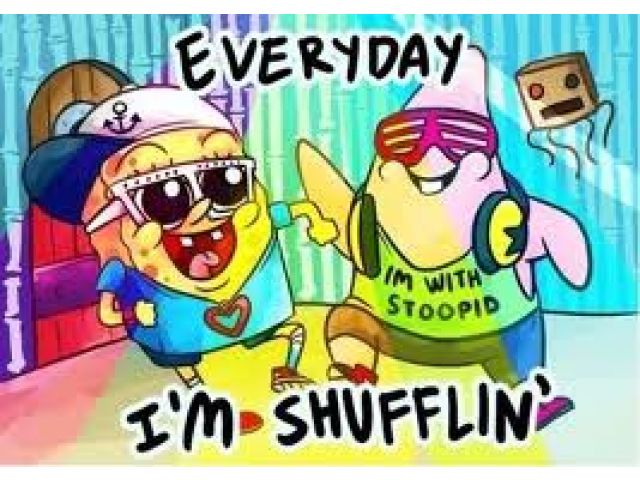 "The ability to discipline yourself to delay gratification in the short term in order to enjoy greater rewards in the long term is the indispensable pre-requisite for success." ~ Brian Tracy
Here are a couple of definitions of the word Shuffle:
1. to mix in a mass confusedly : jumble
2. to move about, back and forth, or from one place to another : shift
There are many reasons why people fail in this Industry and here are just a few:
1. Never Fully Commit: If a person fails to fully commit to achieving success in any given area of their life, they are automatically headed for mediocrity at best and most likely failure. If you are jumping from one opportunity to the next or just pitching and spamming your opportunity links without first offering value or building  a rapport, you are not making the commitment to succeed.
2.  Spending Time with the Wrong People: This is The Most Frustrating Path to Failure. If you are not spending time with Mentors and Leaders that are caring and willing to share the "Right Way" to build an online presence and to brand YOU, your road to success will be long and winding.
Hint: Spamming all your connections in your social media sites and pitching your links to everyone as soon as you meet them DOES NOT work. You must practice Attraction marketing and the Consultative Approach
Do you need help with this ? Ask me how…
3. Incorrect Focus:  Is your focus on Challenges and Obstacles Rather than your Vision of what YOU want to create?
There will always be challenges and obstacles in anything worth doing. If you focus on them, they grow; but if you focus on your Vision, your Vision grows. Here is my vision…
Whether you are a "newbie" in this Industry or just a frustrated, struggling Networker trying to find your way and find the right Coaches to show you that way, you MUST ask yourself some questions:
Do I Really Need ALL Those Programs and Launches?
The only way to make money from most of them is to be one of the first in and they just serve as an added distraction to help you lose your FOCUS.
It seems as though EVERY 20 minutes or so I hear from another online friend about this new program or that new program.
They say things like, "get in FAST, I'm #4 or I'm #15″, earn a 6 figure income in 30 days, etc. I'm sure you have heard the same.
There will be 3 more launches before you read this entire post…
Then, the next day, the same friends are promoting something new.
Then, they have to contact ALL those same people again to see if they want to join the "new program"… it seems as though their time could be spent in a more productive way.
Plus, when you promote sooooo… many programs, not only do you lose FOCUS, but people are going to ask, "WHY are you jumping around so much, isn't anything working?
Throw enough programs at the wall and see what sticks…
Please, do yourself a favor and pick ONE company and give it your BEST shot and FOCUS or pick one or two Affiliate programs and do the same thing. Especially, if you are building your business part-time online.
Every time you JUMP from one Company to another or one program to another, you are adding to the attrition that we already face in the Industry. Always looking for the NEXT BIG THING…
These days, too many people chase every shiny new opportunity and can't delay their gratification and want success immediately and jump from one opportunity to the next in order to find that immediate success.
It is IMPORTANT to remember, that SUCCESS is a process …it is NOT a race and patience and discipline are key. It will NOT happen overnight. But, if you take your business SERIOUSLY and discipline yourself to take DAILY ACTION and to show up even if you don't feel like it, YOU Will find the SUCCESS you DESERVE.
Believe me, I LOVE Multiple streams of income just as much as the next guy or gal… But, there is a MUCH better way to accomplish that and leverage your time while doing so.
Here's What To Do Next…
If you are SERIOUS about developing a strong online presence, head over to my group page and Request to Join the "Success One Day At A Time" Group…
Make no mistake, the road to Success, both online and offline is a journey and will not happen overnight. But, the key is to have the support of others along the way, so you are NOT making the journey alone. My passion and the passion of those I work with closely is to help YOU to achieve YOUR dreams and goals.
So, if  you are Ready to create time freedom and financial freedom in YOUR life, let's get started today…
I hope you got some great value out of this post today! Please leave me a comment down below and let me know what you liked the most.
And don't forget to share this post with your Twitter and Facebook friends and followers!
I invite you to LIKE my FaceBook Fan Page

To your success,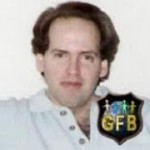 Marc@mlmsuccessmentoring.com
Network Marketing Coach
Continuous Learning Advocate
Skype: healthysuccess
(973) 879-1627
Have you been part of a MasterMind TEAM?
Have you been a member of a blog syndication community?
How about a platform that combines the 2…now is your chance to join a community of AMAZING Networkers and LEADERS and get MORE LIKES, SHARES and COMMENTS and Mastermind with these LEADERS…
About Marc Korn
Marc Korn is an advocate of continuous learning. Success online and in the offline world is all about training and learning from the experts.... throughout history the common denominator among successful people has been continuing education.Marc is passionate about Network Marketing and helping others.He has learned that Network Marketing is not about recruit, recruit, recruit or sell, sell, sell...but about people.The most gratifying way to achieve success is to help others become successful first.Marc enjoys introducing people to systems and opportunities that will help them to earn additional income working from home.There is no reason why you need to learn it all by yourself. Join Marc and his Tribe mates to see how they can help you.