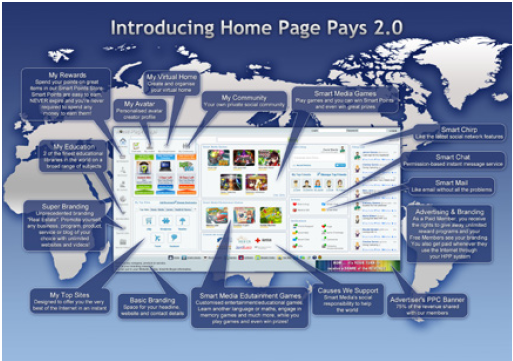 Home Page Pays v2  is an entire Social platform, a Networking platform and our own custom Games and Prize Winning platform. Testimonial after testimonial from our leaders have been flooding in, as this system has been obviously proven to be working right now.
Smart Media Technnologies is taking another quantum leap forward as it enters a new and very exciting era.
Over the next few months and years, Smart Media Technologies will become the talk of the Internet. Being a part of the Smart Media community prior to the release of Home Page Pays 2.0 means that YOU are already an important part of our history.
As we roll out the phases, you will have an opportunity to help us enhance Home Page Pays. We have incredible programmers who can do almost anything we can dream of. Your great ideas will continue to shape Home Page Pays now and into the future.
The Phase 1 Rollout is really the beginning of a new dawn in Networking and Social Media.
Each Phase 1 team member will have access to dedicated support team members to ensure they have everything they need to gain the greatest value from HPP 2.0. This week, the Phase 1 team will be contacted with full details on what is expected of them during this phase.
What does this mean for members who are not in phase 1?
You will be able to read DAILY company announcements from our Phase 1 team members.
We will be sharing a special preview of HPP 2.0 and You can hear valuable feedback from Phase 1 team members on every live webinar.
Our Webinars are about to become even much more exciting as we show the new Home Page Pays 2.0 system at the same time that a number of our HPP 2.0 members are using it!!
==> Register For A Webinar Here <==
***********************************************************
Here is an insight from one of our fantastic leaders and Phase 1 testers, Jennie, who many of you have heard in our webinars.
Jennie says:
"I am blown away by Phase 1. To be honest, I expected it to be just like when we released v1 but it is far from that. I think the best way to describe it is to use a parable. It is like David and his team have created this great new virtual world for us and then said to leaders and experts within the company, "You go in first, travel the land, play, discover and then tell us what would make you more comfortable, what else would you like? Put on the finishing touches making it perfect from your point of view."
This is an Internet first – it is so brilliant. The speed at which you guys are creating our ideas would put any company to shame. In 26 years of being in this industry, I have never been prouder to be a part of anything and it seems like every day since I have been a member, something makes me prouder. God Bless you all for all your hard work.
If my other clients had the skills that David's team has and the speed at which they grasp and implement things, the world would have been a whole different place by now. I worked for major companies, even a search engine, and David's team make them look like I was trying to train monkeys. No insult to them; just a compliment to David's team!"
***********************************************************
This is just one of many powerful experiences being shared by our phase 1 testers. The roll out of Home Page Pays v2 is progressing extremely well and you all have a tremendous opportunity to make a difference in your lives and the lives of so many people around the world.
The phase 1 team leaders are all doing a wonderful job of helping us identify any issues and also offering some great suggestions on how we can do it even better. The final result will mean that all our current and future members will reap the rewards.
The biggest trend in human history is the Internet.
The two biggest trends on the Internet are unquestionably Social Networking and Social Games. Smart Media is the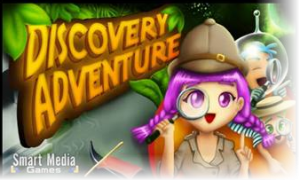 only company in the world that has combined these two trends and allowed you to profit from them. It is really that simple, don't allow yourself to miss out for your own sake.
In any businesses in the world, timing is very important.
The three key steps to success are:
1. Being in the right place at the right time
2. Knowing that you are there
3. Doing something about it
You need all three of these in order to succeed. Utilising just one or two of these three principles is a recipe for failure!
We can list the Internet and the top forty technology companies in the world as examples of this.
Personally, I look forward to being one of the testers in Phase 2 and I can't wait to sink my teeth in this AWESOME platform…
Here's What To Do Next…
Join us as a FREE Member and receive updates and continue to be AMAZED and be ready for the release of version 2 and be a part of History…
http://marckorn.GoSmartMedia.com
Here are some additional comments:
"I just wanted to send you a congratulations email on how spectacular and amazing the version 2 of HPP is. I have got extremely addicted to it already and in the last 3 days more than 300 people, whom I have met with physically, have seen it working Live and their jaws dropped off while I am showing them the HPP 2.0 live."
***********************************************************
"Just created a Smart Discussion on Juicing. Found the system easy to familiarize with. I love that we can add an image (nice images are a drawcard to people searching through the inbuilt directory).
Options to have your discussion group public, public but moderate incoming new users & private! Excellent "manage" area to make changes and invite or accept new members, hide your group or delete it.
Love the layout front end to the public, like and dislike buttons (how many FB users want a dislike button.. try 1000s upon 1000s) Nice touch, David!!
*************************************************************
I hope you got some great value out of this post today! Please leave me a comment down below and let me know what you liked the most.
And don't forget to share this post with your Twitter and Facebook friends and followers!
I invite you to LIKE my FaceBook Fan Page

To your success,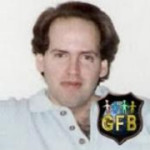 Marc@mlmsuccessmentoring.com
Network Marketing Coach
Continuous Learning Advocate
Skype: healthysuccess
(973) 879-1627
Join us as a FREE Member and receive updates and continue to be AMAZED and be ready for the release of version 2 and be a part of History…just click on the logo below to get started…