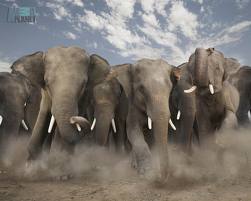 "A tribe is a group of people connected to one another, connected to a leader, and connected to an idea. For millions of years, human beings have been part of one tribe or another. A group needs only two things to be a tribe: a shared interest and a way to communicate. … Tribes need leadership. Sometimes one person leads, sometimes more. People want connection and growth and something new. They want change. … You can't have a tribe without a leader – and you can't be a leader without a tribe." ~ Seth Godin
ARE YOU READY FOR THE NEXT BIG THING ?
People are looking to social media for "new" ways of sharing ideas and learning from each other… ways to increase their presence online.
"Tribe Syndication" is one of the newest tactics to achieve presence in the social media arena.
But, did you know that Tribe Sysndication is also "The Secret Source To Free Traffic"
Well, it's time for you to pay attention and discover the greatest resource available for you to improve web site traffic, and develop a blog syndication plan today.
How Do You Improve Web Site Traffic and Blog Syndication through Tribe Social Networking ?
Tribe social networking is an amazing concept that protects all that is good in our new world of cooperation and abundant thinking. It is no longer every man for himself. Now, it is about common sharing of ideas and values and helping one another to achieve success.
This New way of thinking will not only help you to improve web site traffic and simplify blog syndication, but you will make amazing new connections and friends that will help you to grow and prosper and so much more.
We are a group of like minded people who stick together for the purpose of social networking and syndication of each others blog posts and other online content. Tribal members agree to work together to help others in the group to improve web site traffic and increase blog syndication.
What is the best way to get involved with a Content Syndication Tribe?
Certainly, you can identify other online marketers who are in your niche and share the same values and goals. First, add value, create trust and then you can approach them with your request for a mutual tribe social networking arrangement.
Or, you can join an existing group of organized, professional, supportive and sharing content syndicators.
What Are The Major Benefits From Involvement in a Tribe Social Network That Will Help Improve Blog or Web Site Traffic and Exposure?
Please click on the badge below to join our FREE community today..and receive  amazing VALUE !
Benefit #1:  Leverage:
Rather than doing the work necessary for effective blog syndication yourself, you'll have a group of people doing it for you.
We're not here to use each other for personal gain only. That's why this blogging alliance works so well. You MUST look out for others first. But you can leverage others for group benefit. This is a tremendous time saver and will yield major results.
Benefit #2: Social Proof
Since you get so many ReTweets, Comments and people joining your Google Friend Connect and Facebook "Like" page and more, the benefit is increased social credibility.
Benefit #3: Content Syndication
Syndicating someone else's content is a way of showing that they have value…this is very POWERFUL. You are not only promoting that person to your followers, but you're giving that person social proof.
Even if you're new to social media, you can accelerate your success by having an established alliance supporting you.
Benefit #4: Exposure
If you are looking to make a name for yourself and brand yourself, the type of exposure you receive will give you that all important social credibility.
This can lead to many added benefits, such as More Business Partners for your business opportunities. More Subscribers to your blog for updates and for free give aways. This can be one of your most valuable assets.
Benefit #5:  Relationships
Building relationships is a benefit as well as a requirement for a blogging alliance. You will actually strengthen your established relations as the alliance continues to mature. Just like making friends and connections offline you need to work with your friends online. You will make some incredible new friendships within the community as well. One of the key components of your online or offline success is building and maintaining relationships, so that people will know, like and trust you.
You will be able to tap into the massive community of like-minded entrepreneurs that you can network and mastermind with to reach your business goals.
Benefit #6: Mentoring & Training
Within the community there is a ton of training and mentoring, designed to accelerate the learning curve based on key tips and strategies to be a better blogger, marketer, and entrepreneur. ( the value = PRICELESS )
We all want to keep learning and growing our knowledge. Plus the ability to be able to offer that type of training to others is a bonus. Here is one of my favorite Brian Tracy quotes:
"No one lives long enough to learn everything they need to learn starting from scratch. To be successful, we absolutely, positively have to find people who have already paid the price to learn the things that we need to learn to achieve our goals."
Benefit #7: Joint Ventures
As your exposure grows, both from your blog and within your own Tribe Alliance, you will be approached by new people who want to partner with you in one of your business opportunities. One key aspect to a blogging alliance is to learn how to monetize your blogs and products as soon as possible.
Benefit #8:  Traffic
Once you join a Blogging Alliance and become involved and make the commitment to the team and the cause, you WILL see a MASSIVE increase in traffic to your blog.
Benefit #9: Personal Branding
Along with the increase in traffic and exposure comes an increase in your brand recognition. You will have people telling you all the time that they see your content everywhere on the social media sites. So, the key is to add value and make sure to publish quality content. It is your reputation and you want people to follow you.
Benefit #10:  More Comments
Increased traffic means more people commenting on your quality content. When that happens, you will be able to interact with visitors and create a community feeling and main hub for sharing your passion, your values, goals and opportunities with your followers.
So, the only remaining question is…
Do I want to promote my own information, products or services by myself, or leverage the power and massive exposure of a blogging alliance?
If your answer is that you see the value in joining a Blogging Alliance, then I suggest that you join the following FREE community…you won't be sorry that you did…
Please click on the badge below to join our FREE community today..and receive  amazing training that offers amazing VALUE !
To your massive success in blogging,
I hope you got some great value out of this post today! Please leave me a comment down below and let me know what you liked the most.
And don't forget to share this post with your Twitter and Facebook friends and followers!
I invite you to LIKE my FaceBook Fan Page

To your success,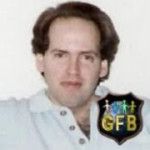 Marc@mlmsuccessmentoring.com
Network Marketing Coach
Continuous Learning Advocate
Skype: healthysuccess
(973) 879-1627
Have you been part of a MasterMind TEAM?
Have you been a member of a blog syndication community?
How about a platform that combines the 2…now is your chance to join a community of AMAZING Networkers and LEADERS and get MORE LIKES, SHARES and COMMENTS and Mastermind with these LEADERS…
About Marc Korn
Marc Korn is an advocate of continuous learning. Success online and in the offline world is all about training and learning from the experts.... throughout history the common denominator among successful people has been continuing education.Marc is passionate about Network Marketing and helping others.He has learned that Network Marketing is not about recruit, recruit, recruit or sell, sell, sell...but about people.The most gratifying way to achieve success is to help others become successful first.Marc enjoys introducing people to systems and opportunities that will help them to earn additional income working from home.There is no reason why you need to learn it all by yourself. Join Marc and his Tribe mates to see how they can help you.