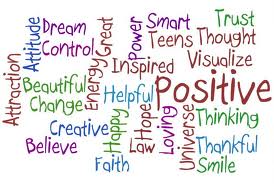 "Your ability to use the principle of auto-suggestion will depend, very largely, upon your capacity to concentrate upon a given desire until that desire becomes a burning obsession." ~ Napoleon Hill
We all have access to a powerful tool which when used regularly will increase our self esteem, and break through limiting self-imposed beliefs…It is called positive self-talk.
Everyone wants to be physically and mentally healthy. The true measure of "mental health" is how optimistic you are about yourself and your life. You can learn how to control your thinking in very specific ways so that you feel positive about yourself and your situation, no matter the circumstances.
We have all been there and it is normal and natural to have self-doubt along your path to greatness. But, if you understand the power of self improvement and and are able yo harness that power, these obstacles can be overcome quickly…
Using Positive Self-Talk to Conquer Any Goal
Do you feel like you are always talking yourself out of success?
As soon as you start to set goals for yourself, do you suddenly have negative thoughts about how you aren't up to the task and you are not able to see it through till completion?
If you have ever experienced either situation, you need to change the way you respond to your inner thoughts. Instead of following your negative commands, you can use positive self-talk to reverse the negativity and overcome nearly all anxious thoughts.
Setting Goals and Sticking to Them with Positive Self-Talk
Are you initially filled with excitement when you first set goals for yourself?
Are these thoughts then followed by self-doubt and self-defeating thoughts that stop you in your tracks before you even get started?
It can be difficult to make the most of your life when you are constantly talking yourself out of being a success. It can be frustrating and discouraging to constantly have these thoughts . Actually, quite often we will not be aware we have these thoughts. All we know is that we don't have the confidence to stick to our plans and reach our goals.
But there is a Solution!
Positive self-talk is an effective way to set goals and ensure that you stick to them, even if you have never been able to do this before. The way this works is that you decide what goal is important to you, and then you plan how you are going to achieve this goal. When self-doubt starts filtering in, you will respond with affirmations that prove your success without giving in to the negative pressure.
Since you're reading this post, it's clear that you're not a  quitter, so start believing in yourself!
Please watch this great video and find another POWERFUL Motivational Tool that will help you to achieve your goals and place you on the path towards Success..20 Words That Can Change Your Life…
[youtube]http://www.youtube.com/watch?v=PLZxJZ70MQ4[/youtube]
Re-Programming Your Mind
Affirmations are essentially positive statements that re-program your mind for the positive. The moment you have a self-defeating thought you'd be able to counter the negative with a motivating statement. An example of a positive affirmation is: "I am worthy of great success," or "I see myself in the winner's circle." What this does is replace negativity with thoughts that will help you move toward your goals instead of further away from them.
Positive self-talk is easier to implement than you might think. You may not be aware of the the harm that can be caused by the negative thoughts currently within your mind. However, once you begin with positive self-talk, you will suddenly realize that you are self-sabotaging the goals you set for yourself from the minute that you make them.
This process can make you aware of  how much this inner conversation has been interfering with your life. You'll feel hopeful that you can now set goals and achieve them and beyond.
Through positive self-talk you will be able to easily set long and short-term goals for yourself. And when you use affirmations, you'll have access to a great tool to help you push yourself further than ever before. Learning to quiet negativity with positive thoughts is a great move toward setting and attaining future goals with ease.
Just remember, much of ability to succeed comes from the way you deal with life.  One of the characteristics of successful men and women is that they recognize that there will be temporary disappointments in life, and they accept them as a normal and natural part of life. They do everything possible to avoid obstacles, but when problems come… successful, disciplined, continuous learners are able to learn from them, rise above them, and continue on the path to achieve their goals and dreams.
Also, check out these personal reflection exercises to reinforce the passion you have for your goals..
I hope you got some great value out of this post today! Please leave me a comment down below and let me know what you liked the most.
And don't forget to share this post with your Twitter and Facebook friends and followers!
I invite you to LIKE my FaceBook Fan Page

To your success,
Marc@monitium.com
Network Marketing Coach
Continuous Learning Advocate
Skype: healthysuccess
(973) 879-1627
==> Browse Amazon For Positive Self Talk Books <==
About Marc Korn
Marc Korn is an advocate of continuous learning. Success online and in the offline world is all about training and learning from the experts.... throughout history the common denominator among successful people has been continuing education.Marc is passionate about Network Marketing and helping others.He has learned that Network Marketing is not about recruit, recruit, recruit or sell, sell, sell...but about people.The most gratifying way to achieve success is to help others become successful first.Marc enjoys introducing people to systems and opportunities that will help them to earn additional income working from home.There is no reason why you need to learn it all by yourself. Join Marc and his Tribe mates to see how they can help you.