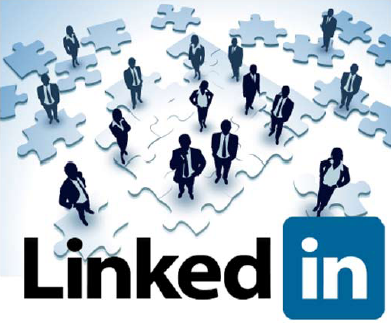 Have you been ignoring LinkedIn ?
Come on, be honest…it's OK if you have, it's not your fault, but….
Stop Now!!
This is what you have to keep in mind…
LinkedIn has  been a little fish until the recent past, but NOT any longer.
With lead generating platforms like Google Adwords, Facebook, Pinterest and YouTube… LinkedIn hasn't gotten much love from us marketers.
So, NOW it is time to Learn How To Grow Your Income And Your Brand With LinkedIn
Join us on the upcoming 'Free LinkedIn Webinar, "7 Steps To Getting Leads With LinkedIn"'  on Thursday, March 21, 2013…
Ann Sieg will be hosting a webinar with noted LinkedIn expert Dave Drimmie on how to generate leads and turn them into sales and business partners on LinkedIn.
Places are LIMITED, so sign up today and RESERVE your spot!
>>> Click Here To Register For The Webinar
Name of Webinar: 7 Steps To Getting Leads With LinkedIn
Date: Thursday, March 21, 2013
Time: 9 pm EST/6 pm PST

Did You Know…
LinkedIn is up to 200 million users, and it can no longer be ignored.
In the past 3 years, LinkedIn has grown from 37 million to 200 million users. Many people are finding that they're getting a higher ROI for their time on the network.
The number of businesses using Facebook and Youtube actually declined last year … while use of LinkedIn increased.
But here's the real kicker:
200 million users on LinkedIn and they are ALL specifically there for business.
This means less spam, less clutter, higher conversion rates and higher quality prospects and leaders to network with.
Here's what you will learn: 
How Dave's business increased its revenue by 223% just through LinkedIn
A 7 step process for creating massive profits and sales with LinkedIn
Understanding the unique mindset of LinkedIn's community, and what it takes to build a brand there.
Why your business should be on LinkedIn (both theobvious and not-so obvious)
Re-establishing your LinkedIn network
Unique methods to generate leads with the advanced people search and geo-targeting tool
Important keys for developing relationships, engagingwith others, and attracting leads unique to LinkedIn
How to build your business city-by-city and arrange face-to-face meetings with high caliber prospects
10 LinkedIn do's and don'ts
So when I heard about this FREE LinkedIn Webinar, "7 Steps To Getting Leads With LinkedIn", I got excited and now YOU can, too.
Join us on Thursday, March 21st at 6pm PT/9pm ET …Ann Sieg and her guest Dave Drimmie will be showing you 7 steps to get leads on LinkedIn and turn them into BUSINESS PARTNERS…
Grab your spot here:
http://marckorn.webinar-meetings.com/MTMwMzA1
So if you'd like to learn how to generate HIGH QUALITY LEADS, relationships, sales and partnerships through LinkedIn, grab your spot below and join me this Thursday March 21st at 6pm Pst/9pm Est
Click Here To Grab Your Seat at The Webinar
I hope you got some great value out of this post today! Please leave me a comment down below and let me know what you liked the most.
** And don't forget to SHARE this post with your Twitter and Facebook friends and followers!
I invite you to LIKE my FaceBook Fan Page

To your success,

Marc@mlmsuccessmentoring.com
Network Marketing Coach
Continuous Learning Advocate
Skype: healthysuccess
(973) 879-1627
P.S. What would happen to your LIFESTYLE if you were able to Grow Your Income And Your Brand With LinkedIn…The Professional Network?
If possible, SKIP whatever else you've got going on Thursday to attend…

Go below now to register…
>>> Click Here To Register For The Webinar
About Marc Korn
Marc Korn is an advocate of continuous learning. Success online and in the offline world is all about training and learning from the experts.... throughout history the common denominator among successful people has been continuing education.Marc is passionate about Network Marketing and helping others.He has learned that Network Marketing is not about recruit, recruit, recruit or sell, sell, sell...but about people.The most gratifying way to achieve success is to help others become successful first.Marc enjoys introducing people to systems and opportunities that will help them to earn additional income working from home.There is no reason why you need to learn it all by yourself. Join Marc and his Tribe mates to see how they can help you.